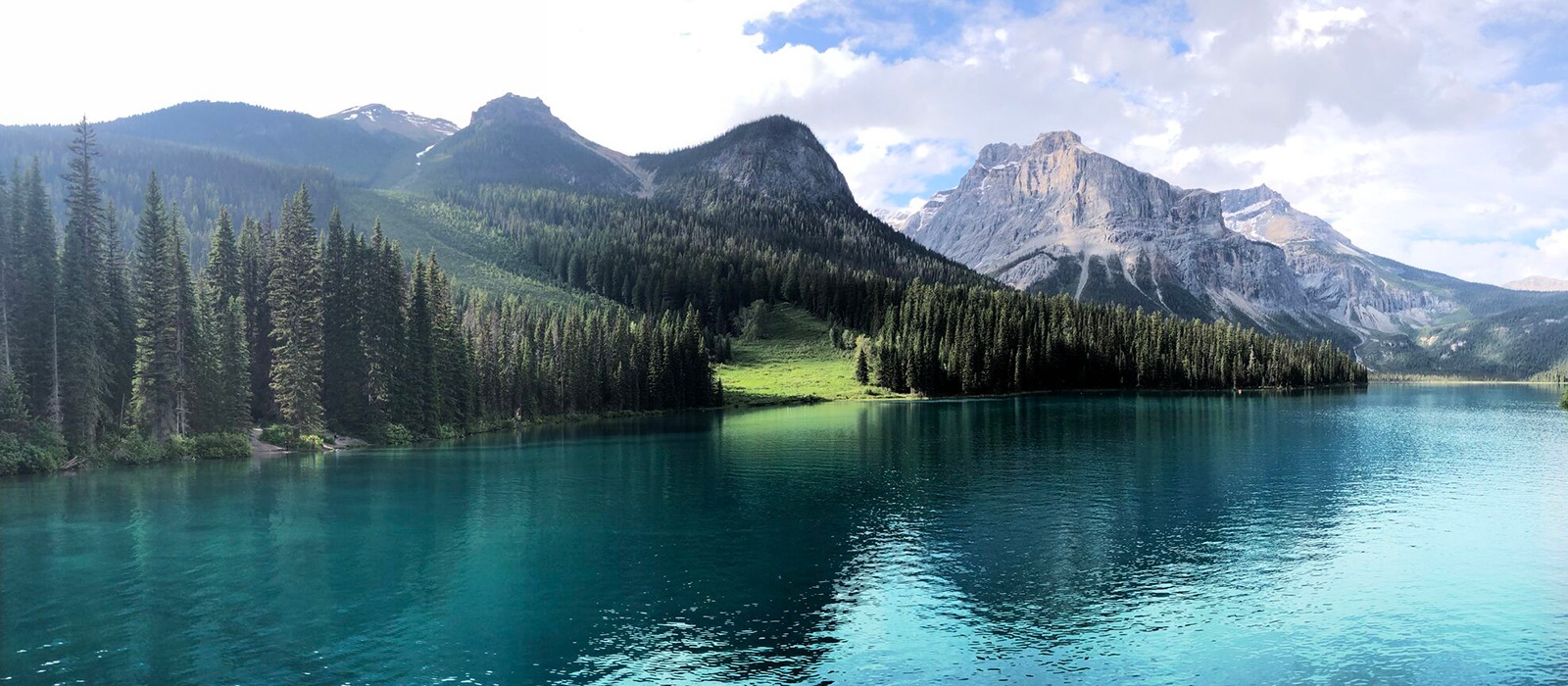 Back in 2009, we were presented with an opportunity to become part of a new business model. One in its absolute infancy and one intent on serving the community, fundamentally unlike any other. We asked ourselves a simple question, "If we strip away all the assumptions and expectations of starting a new business and simply focus our efforts on what we love, being creative and creating authentic relationships, will everything else just fall into place as needed?" Now I know what you're thinking, that sounds completely ignorant. To be quite honest, it was. Regardless though, this simple question allowed the birth of CreativeFuse, and was meaningful in more ways than you can imagine.
Ignorant as it may have been, it was well-intentioned nonetheless. From day one, our mission was simple: Serving creativity in all its forms. Freelancers, organizations, local agencies, clients, partners, or whomever considered themselves a creative, we were ready to support. There would be no need for competition, service would be our currency, and money a true byproduct of our efforts.
we were completely non-competitive, and still have no intention of competing against those in our local community…
"Wait, did you just say no need for competition?" you may ask. Well, yes, we were completely non-competitive, and still have no intention of competing against those in our local community today. It's counterintuitive in the marketing realm, but extremely meaningful to our mission. We find more appreciation in collaboration, whether that be with a freelancer, another agency, or a client, rather than pushing toward winning a contract. The world is an abundant place, and when it's all said and done, we're just grateful to be serving those individuals who find meaning in their participation with CreativeFuse.
During the first year, projects began to flow in from all across the board (print, digital, video, animations, displays and even obscure requests like building an interactive game for a local museum), which opened the door for us to begin collaborating with our network of local freelancers and friends, creating specialized teams to accomplish the work. It wasn't without its challenges, but it was unlike anything we had ever done before. In fact, at least on a regional scale, it wasn't being done by anyone. The model worked great for a couple of years, but the first of many unforeseen and seemingly impossible hurdles came into view as we continued to scale up.
With year three just around the corner (late 2011), we were now averaging over 1,000 projects per year, which in time became an absolute logistical nightmare, nearly collapsing the organization. It wasn't that we didn't have the creative support to handle the workload, but rather the operational workflow and/or toolsets in place just weren't scalable to the degree needed. It wasn't so much a financial challenge either, considering we had no financial goals at the time (we're just doing what we love to do, remember?). How can four people process 1,000 projects over 365 days you ask? That's almost three per day on average! In hindsight, I have no idea how we did it, but I do know one thing for sure– if it weren't for the amazingly talented freelance community we have in the Dayton region, it never would have happened.
We couldn't truly give any one client or project the level of support we felt it should have.
So, what did we learn from this? Don't be afraid to say no. We felt somewhat invincible with the growing pool of freelance talent at our fingertips, but this mentality turned out to bite us in the butt over time. We couldn't truly give any one client or project the level of support we felt it should have. It wasn't that we were half-assing anything, and our clients were happy for the most part, we could just see so much more room for opportunity.
With all this in mind, we scaled back to projects we could support most efficiently, while still leaning into our mission and continuing to focus on supporting our immediate community. At the time, we had a leadership team of eight and a peripheral network of 40+ freelancers we were actively engaged with. As we continued to redefine our processes and overall workflow, another major hurdle was fast approaching: The collective why.
Although CreativeFuse's fundamental purpose is fairly easy to wrap your mind around, our internal relationships at the leadership level (aka "the bridge") were very non-traditional. We were basically married to each other and shared all aspects of our finances accordingly, both personal and business. Needless to say, this approach isn't for everyone, but we kept that door to leadership open regardless. Anyone could participate with CreativeFuse, at whatever level they so choose, but keeping service at the forefront takes tremendous diligence. When participating at this level, there was nowhere to hide, no job security, no guaranteed salaries and a significant time investment. The reward was just the simple gratitude of serving those around us, and some minimal, but reasonable income. This was quite a challenge, which we put on ourselves, of course. In hindsight though, I wouldn't change a thing–as it gave us a truly unique foundation to build upon.
In 2012, through a series of serendipitous circumstances, we simultaneously lost the majority of our core team while bringing on a new bridge partner. It wasn't necessarily anything bad, per se, that caused the team to leave. It was another bridge member that decided to go out on his own and offered a few of the others the opportunity to join him. We didn't really have any issue with this, especially since we often encouraged people to grow into whatever path they felt led toward (i.e. freelancing full-time, securing a job with a local agency, creating their own gig, freelancing while they found that right job, etc.), but the sudden nature of it left us in a tight spot with a few clients at the time. That's another story for another day, though. In any case, we managed to work through it due to one primary factor: Gerrad Wise began working closely with us and provided a great deal of balance, design knowledge and experience, and most importantly, patience. 
we've been concentrating on how to balance our focus on building relationships with clients and inspiring the right people to join us on projects
Over the years, we had to be willing to allow for the experiences we were going through and embrace the thought of "fearlessly failing." In fact, "fearlessly failing" has become a principle for us and it's important to note, without doing so, we would not have seen the opportunities to refine and hone in when it was needed. In the first years of our company, we were learning how to operate and figure out how to process over a thousand projects per year (let's grab a beer if you want to hear more about that). Yeah, we were one of the very fortunate companies to have work right out of the gate – and too much, at that. We found ourselves in a cycle of churning out project after project, with no real rhyme or reason for choosing the projects we did. 
From there, we were learning about what it meant to create a team and company culture around working with freelancers and partners. Oh man, did we fall flat on our face. Sure, we had a ton of work to start. But not having the right people in place can certainly tank that momentum in a hurry… and it did. Now, it wasn't all because of the team we were working with at the time. I, too, take credit for the growing pains. As part of transitions with the team, this was the first time we found ourselves in a bit of a financial struggle. Since then, we've been concentrating on how to balance our focus on building relationships with clients and inspiring the right people to join us on projects.
Going back a few years from where I left off (2015), we continued to pivot from our debacle back in 2012. In doing so, we were intent on meeting new people and creatives in our community, so much so that we were a part of creating Dayton's first co-working office, Nucleus. Before Nucleus became a thing, the vision started off with a small group of friends that just enjoyed being around one another. We wanted to meet new creative people. We wanted to bring forth a new life for our company, and we were hell-bent on doing things differently. As we begin discussing this idea with others we soon met Lauren and Andrew White from Indigo Life Media. Shortly thereafter, they introduced us to Jay Nigro from Liftoff Entertainment. Jay and Indigo were already bunking up in a space near the Oregon District. We had one, maybe two conversations, before Andrew came back to us, and said, "Let's do this!". Nucleus was born. Early on, there were several people that came together to make this happen, guys like Joe Harrison, Aaron Adams and Brian Ward. Ultimately, we were 1 of 4 companies that banded together to launch Nucleus. We worked with Jen Cadieux from Downtown Dayton Partnership (DDP), which by the way had helped us look for office space a couple of times prior with no luck, so it was pretty special for us all when we found our new home at 411 E Fifth Street in the Oregon District.
We did our very best to encourage a well-balanced, fun-loving creative culture
The impact this had on our company was tremendous. About two years in, we were watching a team gel around us like we hadn't seen before. We did our very best to encourage a well-balanced, fun-loving creative culture. One of the big things that came out of this experience was the desire for employment from the team. Up until this point, we worked exclusively with contractors and other industry partners. So, as you can imagine this was a very big decision for us to consider. We did end up moving to a payroll model, with the help of Gusto, and began to bring on W-2 staff. Right around this time, Nucleus had gained quite a bit of traction and allowed us to snag the attention of Scott Koorndyk over at the Entrepreneur's Center (TEC). Shortly thereafter the discussion came up about what's to come of Nucleus. We mentioned we had been growing ourselves, but it also seemed all the partners and contributing parties of Nucleus were growing as well. We began to acknowledge that it may be time for Nucleus to take the next step, and in doing so, we could remain advocates and cheerleaders for the entity. Through much discussion and planning with TEC, we eventually felt it was best for them to acquire the brand, and later finalized this in early 2018.
In June of 2019, we officially hit our ten year mark as a company. It had been truly remarkable to see how many things had changed over the ten years. All the challenges, wins, relationships and the downright bazaar… we never lost our focus of remaining grateful for it all. At times this was certainly more challenging than others, and it never stops…
The thing about running a business, is that as soon as you feel things are going smoothly, there's always something that will come in a shake things up. It's inevitable. Of course, we know this is all part of growth, but that doesn't really make it any easier. Late 2018, we had to make some hard decisions as a company. We begin to see a trend with our team that was shifting once more. Nothing really negative was happening, but we started seeing some members of our team grow and continue to build themselves around their passions. Certainly something we have been and will continue to encourage. Since then, we've had team members move across the U.S. to pursue their passions and continue their growth. 
Two lessons we learned from having employees: 
First, it's difficult to keep great staff employed. 
Second, there's a lot of "bloat" to account for operationally when having employees. 
That said, we decided to take what we had learned from the couple of years of employed staff and marry it back with what we loved most about working with contractors, building the right teams for the right projects. The thing we realized about this approach was that the people we are working with are typically freelancing full-time or have their own company. Both of which, are scenarios where the individual or company is highly specialized in their skillset. And they are following their passions and working the way they want. This is ultimately what drew us back to working with contractors and trusted partners, and more importantly, our friends. 
We're spending each new day continuing to do what we love most, all the while building stronger relationships, supporting the local community and always remaining grateful for the opportunities that float across our path. If you'd like to meet up to learn more about who we are, to start a new project together, or to just grab a beer, we're always available – just hit us up! 
We can't wait to hear what you are up to and how we can support.